OutKast, "Ms. Jackson"
This is, of course, an all-time jam. Also, it makes me remember this (sadly deleted) tweet, which is also nice.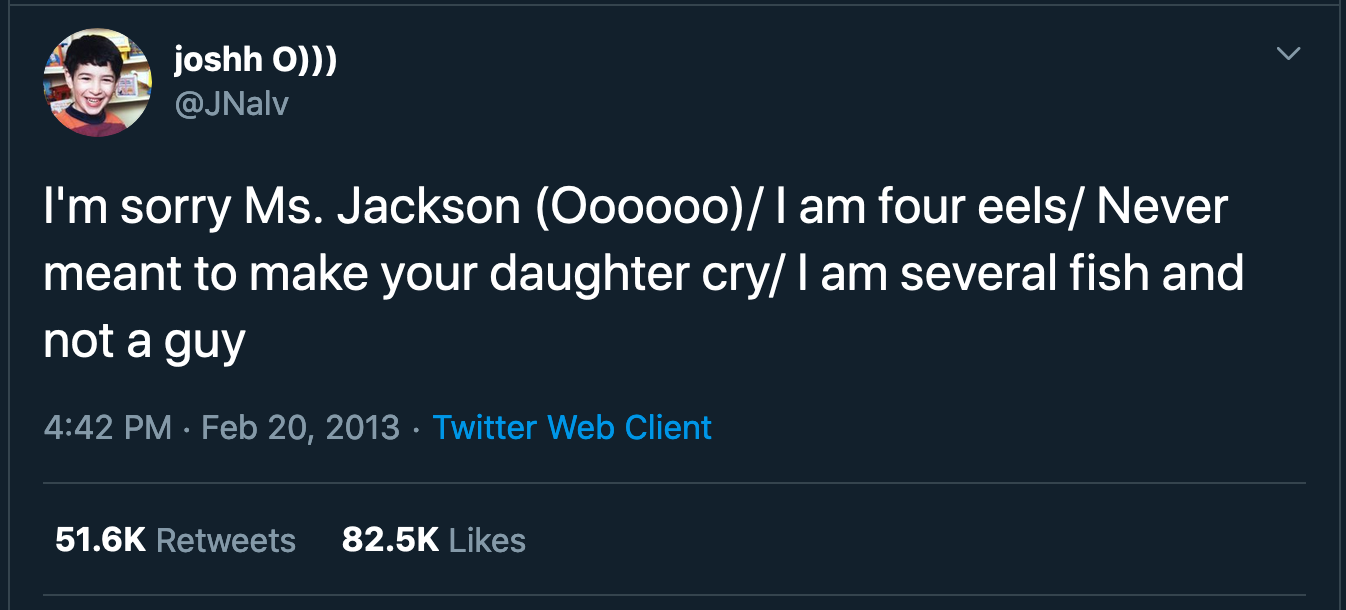 Wolves in the Throne Room, "Vastness and Sorrow"
Hmm. I wonder what song that is definitely black metal is the closest thing to a jam. "Jam" is not really inherent to the genre.
Cynic, "The Eagle Nature"
During their original existence, Cynic dropped Focus, which was a landmark in progressive metal. It pulled the genre forward into ever more widdly guitar lines, more rubbery bass, and ever more cymbals in the drum kit. They did eventually re-form, but I don't know if the reunion material is any good. Progressive metal is really hit or miss with me, so I try and stay picky about what I pick up.
Do I like this? I'm not really sure I do. But I don't dislike it? I dunno, it's interesting?
Jean Knight, "Mr. Big Stuff"
Shuffle LOVES this track. This is the fourth time we've had it? It smokes, though, so I'm not sad.
J-Zone, "I Smell Smoke"
During J-Zone's second phase of his rap career, when he played all of his drums, you could really hear him come alive during his instrumentals. It was all pointing towards the Du-Rites, of course, but these tracks are also a lot of fun in their own right.
Touché Amoré, "Art Official"
Goddamn, listen to those drums.