Man Or Astro-Man?, "Organ Smash"
The debut record for Man Or Astro-Man? (Is It Man...Or Astro-Man?) set the template for the rest of their career. All reverbed out and surf-y, with a thick layer of retro science fiction. And they would cheerfully mine the same vein for their entire career, while still somehow basically managing to sound fresh. It's a neat trick!
Melvins, "see how pretty, see how smart"
The Maggot was the first of a trio of albums that the Melvins recorded for Ipecac after getting bounced off their major label, following a brief tour with Amphetamine Reptile. All the albums were recorded at the same time, but with a different focus. The Maggot is the most Melvins-y of the three, being pretty much wall-to-wall sludge. It's also tracked super annoyingly, with each song being divided in half (this, technically, is only the first half of this song).
KMFDM, "Bargeld"
It's easy to say that KMFDM just kept making the same album over and over, but I don't think that that's fair. If they had kept making something as good as Naive, that would have been great! But instead, they put out Money, and it just had much less of an impact. It followed the same formula, but just wasn't anywhere near as sharp. By the time this album hit, I had more or less moved on from industrial and industrial dance, and it just didn't really do anything for me. Props for presumably naming this song after Blixa Bargeld, though!
Duke Ellington, "Black and Tan Fantasy"
If only I had some kind of sign to remind me of something...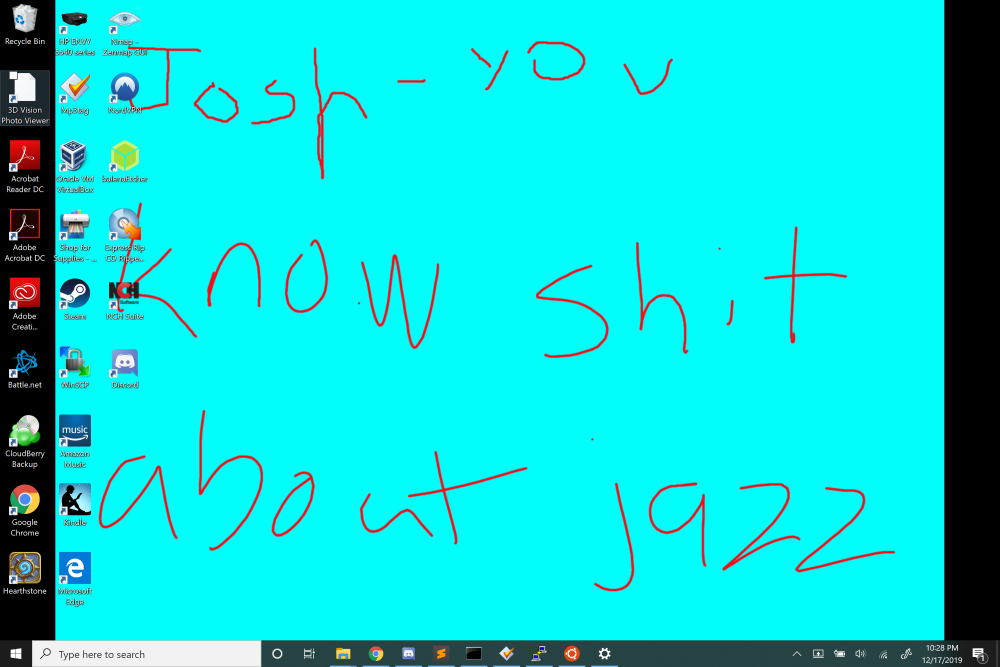 Oh yeah.
Wilco, "Via Chicago (Austin Demo Version)"
One of my favorite songs from Summerteeth, here in an early form which appears on Alpha Mike Foxtrot, the rarities collection that we've had a fair number of tracks from. It's kind of fun to hear this early version, but I do prefer the final studio version.