Ministry, "Just One Fix"
Psalm 69 represents the last time Ministry was fun and not just a repetitive mess. "Jesus Built My Hotrod" is the highlight, but the album is chock full of similarly punishing industrial metal. I think the way to approach Ministry is to probably start with this album and then work your way backwards until it stops appealing, and just pretend that this is their last album.
Pinback, "From Nothing To Nowhere"
OK, take a look at this album and tell me what you think they're going to sound like: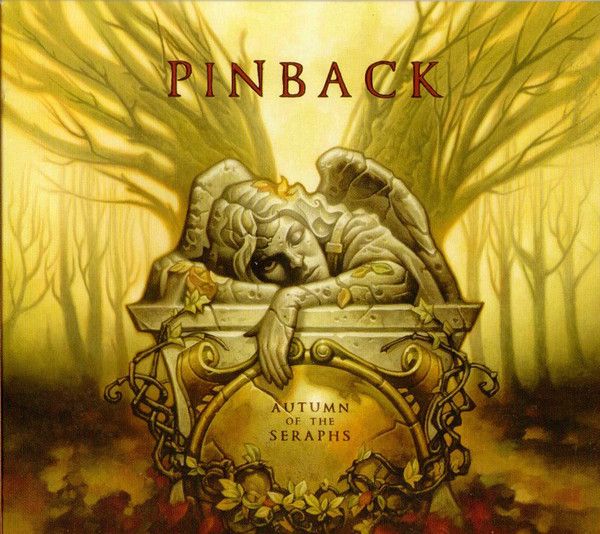 And from an artist on Touch and Go! I thought for sure I was getting something much louder than this when I bought this record without listening to it (which was a thing I occasionally did). I never really was able to readjust my expectations around an intricate pop band, so I never really got this record.
Grenadine, "Goya"
A supergroup of DC-area bands, Grenadine features a member each from Unrest, Tsunami, and Eggs, and made kind of lounge-y, quiet pop music. It's perfectly pleasant, if unmemorable most of the time.
Operation Re-Information, "Repeat"
I'm informed that I didn't buy this record, which makes me feel much better about not remembering it! My memory isn't shot yet!
Wait, is this a repeat? Or am I just confused because it's called "Repeat"? OH GOD MY BRAIN IS MUSH
christian fitness, "aghast, anew, anon"
The album title i am scared of everything that isn't me is a fantastic one. At any rate, this is Andrew Falkous (Future of the Left, Mclusky) in his side-project. He emphasizes that this isn't a solo act, it's a band with a single person in it. Got it?